EMV Training: New Cardholder Verification Methods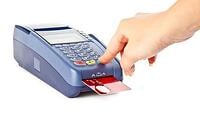 A payments industry expert and voting member of several payments related standards groups, provides insights into the changes the EMV standard has for cardholder verification procedures. Particular emphasis is placed on the differences in on-line and off-line Personal Identification Number (PIN) validation. The session expands on the importance of considering PIN synchronization as part of EMV migration when implementing on-line and off-line PIN verification functionality.

Complete the form to the right to see a replay of the webinar.