EMV Protects POS Transactions from Counterfeit Card Fraud -- EMV Training on Transaction Lifecycle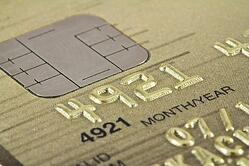 The goal of migration to EMV integrated chip payment cards is to defeat card counterfeiters at the point-of-sale. A payments industry expert steps though the transaction lifecycle using EMV cards, illustrating how the protection is applied and what it protects. During the course of the session, both online and offline transactions compared and contrasted.

Complete the form to the right for access to this critical EMV training.