Register now for a replay of Prime Factors' webinar to learn how you can improve management of your Thales® payShield® 9000 hardware security modules (HSMs).
HSMs are expensive and necessary components in the enterprise data center. Like all hardware appliances, they have capacity ceilings that gate their performance, and hitting a limit unexpectedly causes operational bottlenecks and customer dissatisfaction. You now have an option to anticipate demand surpassing HSM appliance limits, with Prime Factors' HSM Surveyor, which offers real-time and historical trending views of HSM performance, individually or as pools of HSMs.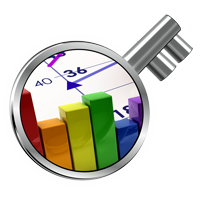 Complete the form to the right to access a replay of the recent webinar introducing HSM Surveyor to the public. Prime Factors' Jeff Cherrington interviewed Sr. Solution Architect Mary Still regarding the origin of the application and its benefits. Still illustrated her responses with live demonstrations of HSM Surveyor's graphical interface.
Complete the Form Below to Ensure Your Place at This Informative Webinar